With our SAP-managed services, you can rest easy knowing that your systems are in good hands and your IT operations are running smoothly.
Our SAP IT managed services address two common issues CIOs face: increasing costs and limited scalability caused by outdated systems. Improving uptime and accuracy, and reducing maintenance costs and risks, enables CIOs to focus on important IT initiatives instead of minor concerns
Simplifying Technology, Powering Your Business
Elevating Your IT Operations with Expert Managed Services

Proactive Monitoring and Maintenance
Our SAP-managed services include constantly monitoring your systems to
identify and address potential issues

Accurate and Timely Reporting
We provide regular reports on your SAP systems' health, usage, and
performance, enabling you to make informed decisions about your IT
operations

Software Updates and Upgrades
We ensure that your systems are always up-to-date with the latest software releases, ensuring the highest levels of security and performance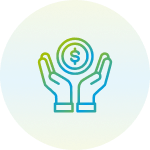 We reduce the maintenance costs and mitigate risks associated with
managing your SAP systems, leading to significant cost savings for your
organization

Implementation and Migration Support
Our team of experts can assist you with new implementations and system
migrations, ensuring a smooth transition and minimal disruption to your business operations

Every business is unique, so we work closely with you to understand your
needs and tailor our services to meet them
Streamlining Technology for Streamlined Business
Expertly Managed IT, Expertly Managed Business

Our managed services include constantly monitoring and maintaining your systems to ensure optimal performance and prevent downtime.

Our managed services help to reduce costs associated with managing and maintaining your technology infrastructure

We provide solutions designed to scale your business, ensuring that your technology infrastructure can grow with your organization

Our team of experts has extensive knowledge and experience in managing
technology infrastructure, providing you with the highest level of service and support
Technologies We Use For Crafting Apps
Simplify Your Technology, Elevate Your Business
Dedicated to Advancing Your Business Success
Our SAP-managed services are designed to address the challenges and
help you optimize your IT operations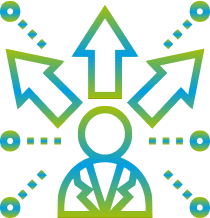 Our managed services cover all aspects of your technology infrastructure, from monitoring and maintenance to upgrades and troubleshooting

We use a proactive approach to manage your systems, identifying and addressing potential issues before they become critical, reducing downtime, and ensuring optimal performance

Our managed services are fully customizable to meet your organization's specific requirements

We provide round-the-clock support to resolve any issues quickly and efficiently
Empowering Your Business with The Perfect Solution

Our team comprises highly skilled and experienced professionals who deeply understand our industry and are well-versed in the latest trends and technologies
We take the time to understand our client's specific requirements and tailor our services to meet those needs

We offer flexible services that can be adapted to suit changing
requirements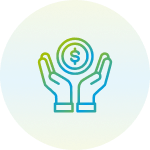 We are always looking for ways to reduce costs and pass the savings on to our clients so that they can get the most out of our services
Streamline Your Business Operations with Hassle-Free Managed Services
Frequently Asked Questions
SAP managed services involve outsourcing the management and
maintenance of an organization's SAP systems to a third-party provider.
This can include system upgrades, data backups, security monitoring, and
performance optimization
SAP-managed services can provide several benefits to organizations, including- Improved system performance and stability, reduced downtime, and increased availability.
SAP managed services can cover a wide range of systems, including- SAP ERP (Enterprise Resource Planning), SAP S/4HANA, SAP CRM (Customer Relationship Management), SAP SRM (Supplier Relationship Management), and SAP SCM (Supply Chain Management).