We understand the importance of staying ahead of the curve in today's digital age. That's why we offer SAP professional services to help businesses of all sizes navigate the ever-evolving digital innovation landscape. Our team of experts will work with you to identify areas of opportunity and develop a strategy to leverage digital transformation's power
Our SAP professional services include Implementation, Framework Design, Development, and Configuration services, which entail enterprises building robust IT ecosystems with an intuitive UI that would centralise data and drive efficiency
Professional Services for Digital Transformation
Drive Business Growth with Our Expertise

Our team can help you implement SAP software, including configuring and customizing the system to meet your business needs

Our team will work with you to plan and execute an  upgrade  to   the    latest
version, ensuring minimal disruption to your business operations

We can help integrate your SAP software with other systems and
applications to streamline processes and improve efficiency

Our team provides ongoing support for SAP software, including troubleshooting, maintenance, and training

Our experts can help optimize  your SAP system to  improve    performance
and scalability
We also offer services for businesses looking  to move their   SAP   system   to
the cloud
Digital Transformation Professional Services
Partner with Us for Success

Our consulting digital transformation services provide expert advice and guidance to businesses looking to improve their operations

We provide training services to help businesses and individuals acquire the skills and knowledge they need to succeed

We have a team of experts with the knowledge and experience to support a wide range of systems and technologies

We also provide staffing services to help businesses find the right talent to meet their needs
Technologies We Use For Crafting Apps
Expert Solutions for Your Business Success
Elevating Your Business to New Heights with our Expert Touch
Transform your business operations with our expert professional services, and modernize your apps to make them stand out in the digital age.

Professional services are customized to meet each client's unique needs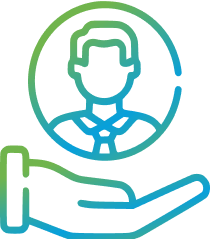 Our team of professionals has a high level of expertise and experience in
their field
We have a wide network of resources and connections

Increased Efficiency and Productivity
We can help businesses become more efficient and productive
Transform Your Business with our Expert Solutions and Unparalleled Support

Our services are of the highest quality and tailored to meet each client's needs
Experienced Professionals
Our team of professionals is highly experienced and qualified in their
respective fields

We work closely with our clients to understand their specific needs and tailor our services accordingly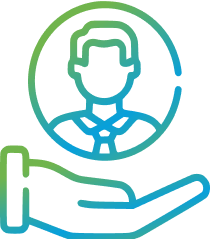 We are committed to providing exceptional customer service and support
Exceed Your Expectations with Our Expert Professional Services
Frequently Asked Questions
To assist businesses in achieving their objectives, SAP professional services will implement, configure, and design the SAP modules in accordance with the needs of the business and industry best practices.
Consulting services, Implementation services, training, and education services. Synozon offers ongoing support and maintenance to help businesses keep their SAP systems running smoothly and troubleshoot any issues that may arise.
Providing guidance and expertise on how to use SAP solutions best to achieve specific business goals. Helping businesses install, configure, and customize their SAP systems to meet their unique requirements.